City of Dreams
Words cannot really describe the grandeur of this city in its entirety. I can honestly say there is no other place like the city of New York. From the people, to the many things to do, everything about NYC was unique and fascinating to say the least. There were so many incredible sights to see. I found it extremely interesting that millions of people can all live on one city, but I have no question of the reason why they choose to.
The weather in NYC was great, ranging from the low 60s to high 70s. I was fortunate enough to get a ton of sightseeing in and an even more ENORMOUS amount of walking. During my trip I stayed with my best friend, Shelbie's family who live in a great location near the Lower East Side of Manhattan. From the apartment, our main sources of transportation were the Subway and our trusty two feet. I thought that I would get tired of walking but honestly I was so busy mesmerizing over the city that I barely even noticed. Here's a summary of my 5 days spent in NYC.
Day 1:
After missing my original flight I ended up missing a good chunk out of my first day in NYC, but I still made the best of it. The first place that I visited was Washington Square Park. It's most famous for the Washington Square Arch that resembles the Arc de Triomphe in Paris. The park happens to be near NYU, which we also got a chance to view.
Day 2:
On my second day, we visited Grand Central Station and then took a train to Times Square. I was amazed at all of the lights and the businesses. It's amazing to see how New York is such a hub for major companies and how profitable the growth is there. Next we went on to catch an early supper and we accidentally stumbled upon the breathtaking St. Patrick's Cathedral. This cathedral was right in the middle of the city and the outside was just a glimpse of how beautiful it was inside. It was a timeless peace of architecture that I am so happy that we happened to run into.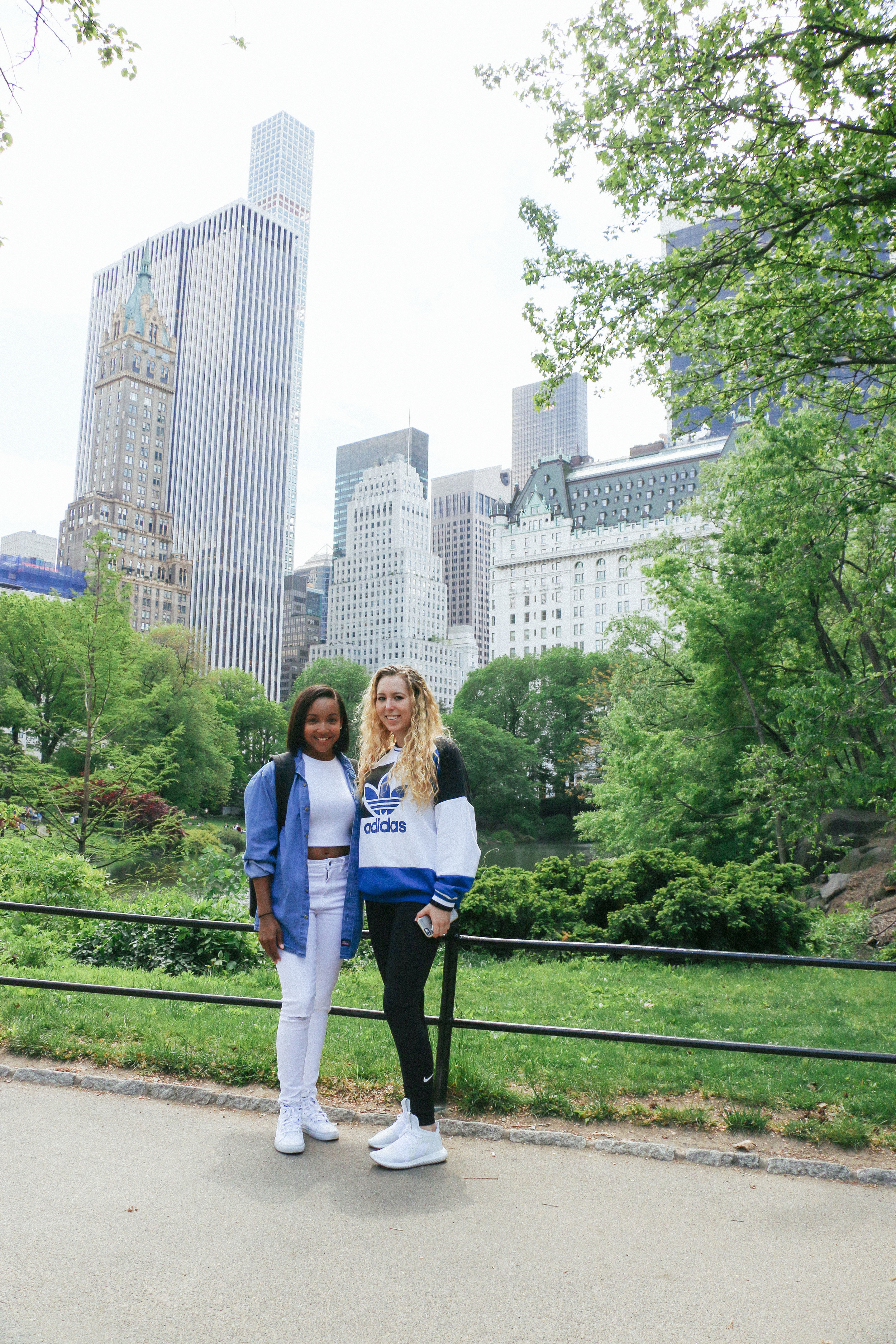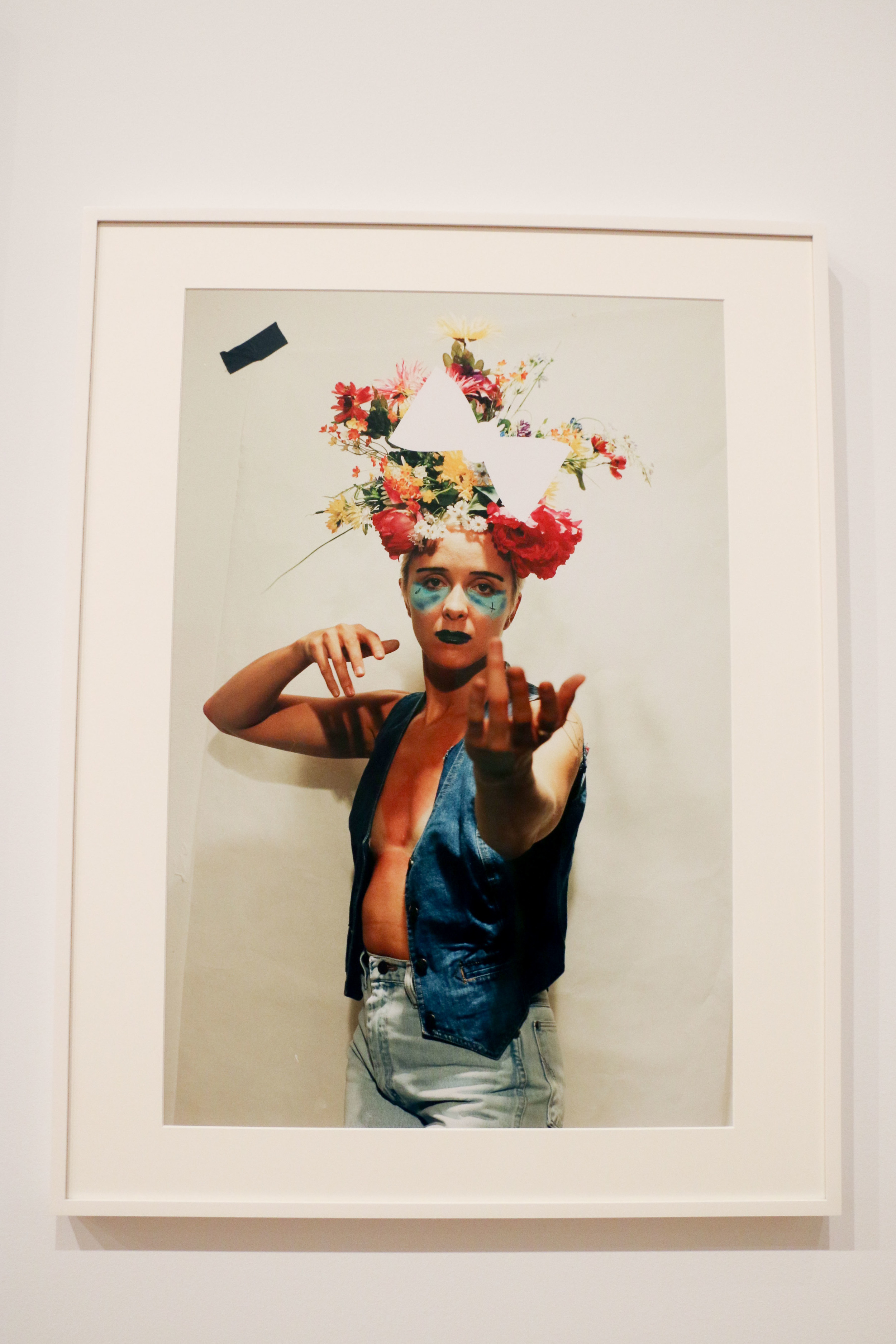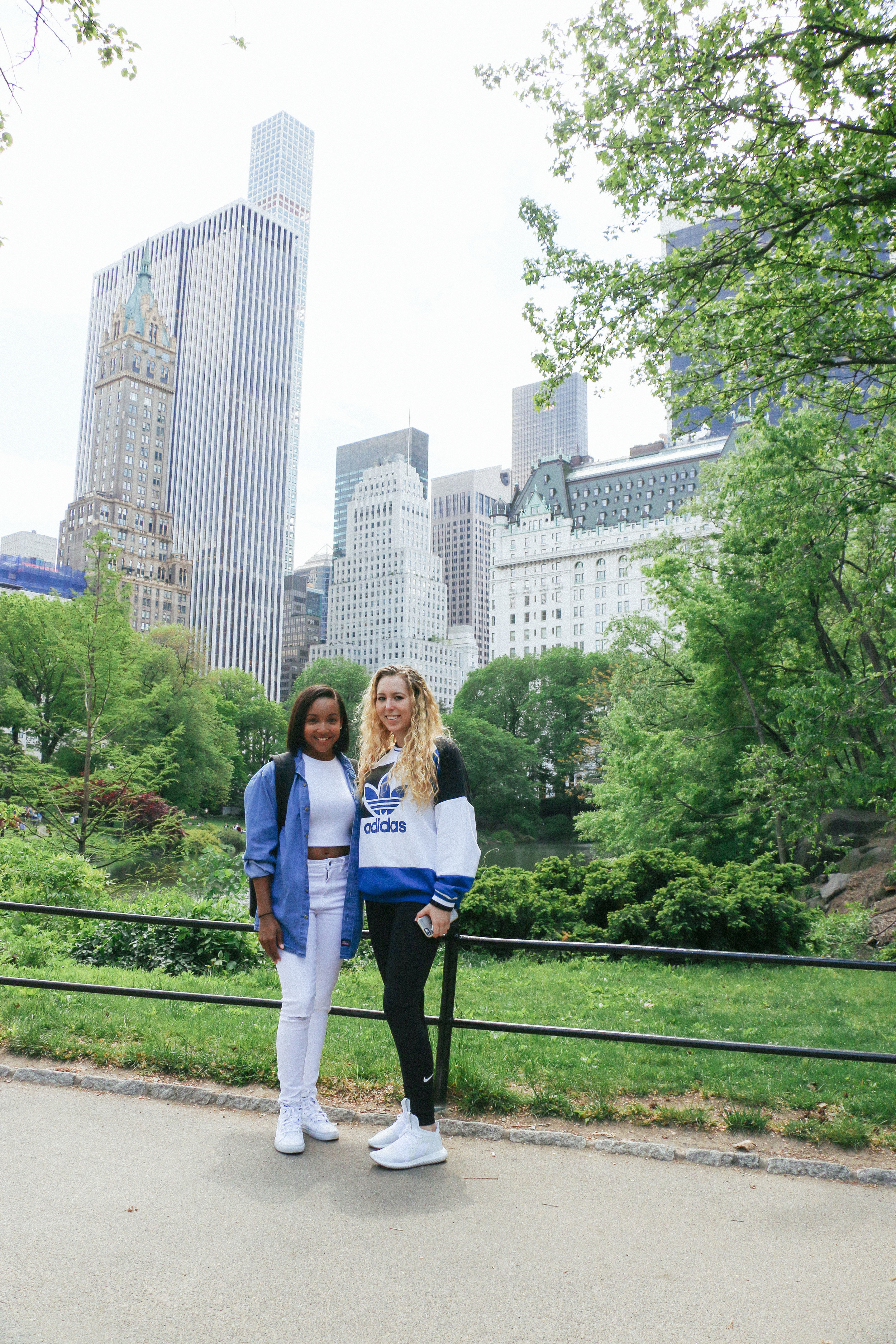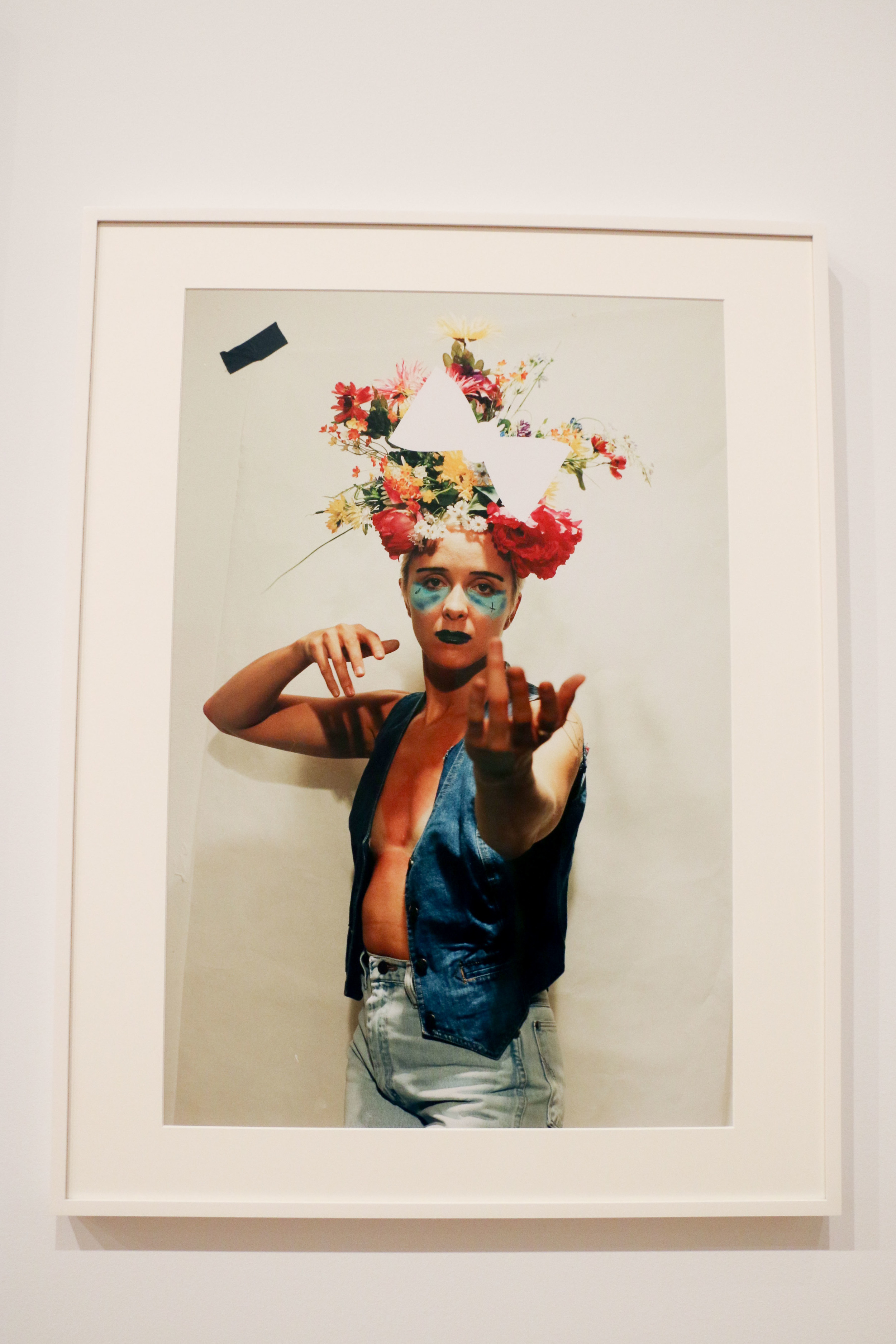 Day3:
One Day 3 we visited Central Park, which was incredibly scenic. We were able to climb a large rock and see amazing views of the city. Something about the park put me into a great spirit. I saw so many people enjoying the outdoors with their families and I loved the atmosphere. From Central Park we took the Subway to the Chelsea Area. There we visited the High Line which was an old elevated subway line turned into an urban landscaped walking trail. The High Line led to different museums and shops. The first museum in the area we visited was the Whitney Museum, which had incredible views and great abstract artwork. We were even able to get an impromptu photo-shoot in this cool all white stairwell. Next we went to the Samsung Museum, which was a blast. This interactive museum had tons of cool new technologies to discover.
Day 4:
On my forth day we traveled to the One World Trade Center Observatory. This was by far one of my favorite experiences during my trip. One thousand feet up in the observatory, I could see views of the entire city. It felt almost eerie to be standing in the same spot where 9/11 happened but it was great to see how they were able to build a memorial in remembrance of the victims. We then went to China Town, which was such a unique place with lots to buy and see. That night we went to see one of the most popular Broadway shows in NYC, WICKED! After hearing about this musical for years I was so happy to finally see it.
Day 5:
On my last day we went to one of the places at the top of my list, MoMA (Museum of Modern Art). I've wanted to go to this art museum for as long as I can remember. I was able to see original works by Pablo Picasso, Andy Warhol and many others. I even got to see the infamous Starry Night by Vincent Van Gogh. It was an incredible feeling to see these classic works and it definitely inspired me. We ended the day shopping in SOHO, which had a ton of awesome stores that we are lacking in Louisiana.
All in all, I have to say that my visit to New York was life changing. To me this trip was not just a vacation. This trip was the inspiration that I have needed for a very long time. It was the inspiration to live my life and make strides to be successful in all aspects. In New York, I saw so many different people doing different things and living their lives. I want to pursue my dreams undoubtedly and fearlessly. My biggest flaw is to place limits on my capabilities and New York is a complete contradiction of limits. New York has taught me the outcome of being limitless. In this one city people have set aside limits and continuously progress to turn their dreams into reality. That is exactly what New York has encouraged me to do.
Lastly, I would like to say a special thank you to Shelbie and the Cook family for their incredible hospitality. This trip and all of the opportunities would not be possible without them. I appreciate you all for taking me in and showing me a fabulous time. Until next time.
-xoxo Taylor